The Difference Between A Granny Flat and A House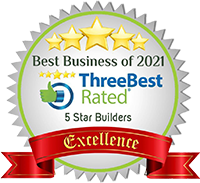 Homeowners often face a dilemma over whether to opt for a granny flat over a house. Well, you might not have stumbled across the term 'granny flat' in the past, but now it is time to know what it is. Granny flats offer a convenient mechanism through which homeowners can maximize their space in terms of square footage. The process does not involve any expensive construction or renovation to your existing structure. A granny flat can enhance your property value significantly, optimizing its revenue potential.
In this post, you will get to know how granny flats differ from ordinary houses. Besides, we have presented the comparative benefits of each of them for you.
Size of the property
In terms of size, granny flats are more compact and smaller than average houses. This is perhaps the most striking difference between these two types of property. Under normal conditions, granny flats have adequate space to accommodate one or two people. One can customize these flats with the necessary amenities. Therefore, at times, you have just the kitchenettes, and in other cases, these flats have a wide plethora of amenities. You need to decide the purpose of having a granny flat, depending on whether you want to couple it up as a guest suite.
Placement
Granny flats are generally added to a house, which is already located on a property. On the other hand, houses have their own property in terms of land. In general, granny flats are developed on the rear areas of houses. This ensures that the people residing here would enjoy a greater degree of privacy. However, you can place a granny flat in any position, as per your preference. For many property owners, it is a pleasure to have an extra bit of space to accommodate a guest suite, home office, or even aging parents. Therefore, it may serve as a valuable addition to your residence.
Utility
A granny flat serves as a cost-effective measure for making your household more spacious. However, you need not carry out any renovation or full construction. Besides, many of these granny flats are prefabricated these days. This enables homeowners to add more space in quick time to the property. Particularly, if you are interested in configuring a home-office, a granny flat can serve as a distraction-free alternative. Besides, you can treat your visitors with additional privacy. Some property owners prefer renting out the granny spaces to earn additional revenue. At the time of selling the property, you would enjoy an enhanced value.
Cost effectiveness
While constructing a regular house involves the normal costs, installing a granny flat turns out to be cost-effective. In most of the situations, property owners have the freedom to choose from existing designs. Choosing prefabricated flats further simplifies the process. However, you can always get these spaces customized to your taste. However, prefabrication might not be the best option in case you have exact requirements. Reaching out to one of the reputed developers would be a viable remedy for cost-effectiveness.
Now, you know why a significant segment of homeowners prefers adding granny flats to their homes. It serves as a cost-effective strategy to enhance the available space. No doubt, investing in a granny flat would increase the value of your property.