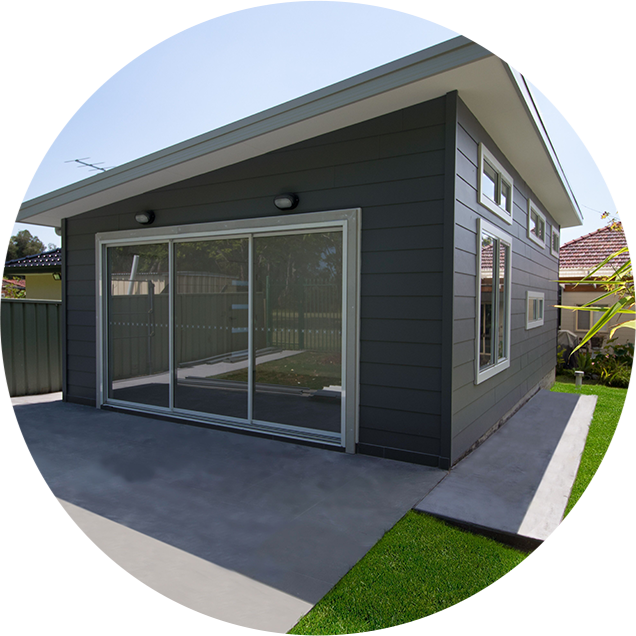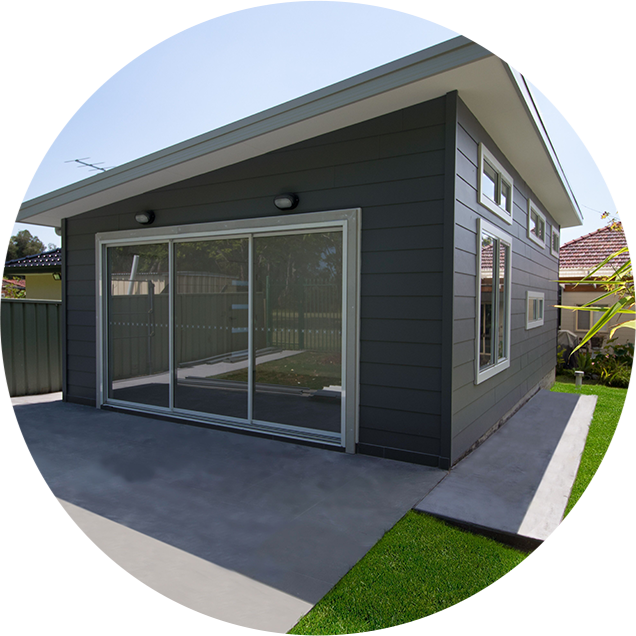 What is a Granny Flats Builders Sydney?
One of the great ways to make a return on your mortgage, minimize tax, or develop a passive income is through a granny flat Sydney; it's a self-contained accommodation residing on the same property as your main home. If you have a minimum of 450m2, you can get started on a granny flat Builder today.
Granny Flats Builders In Sydney
Granny Flats Sydney are becoming increasingly popular as more people downsize and look for alternatives to traditional housing options. 5 star Builder specializes in custom Granny Flats, which are designed to provide a comfortable and stylish living space. Granny Flats Builders use high-quality materials and state-of-the-art construction techniques to create Granny Flats that are both beautiful and functional. Whether you're looking for a Granny Flat to call home or an additional living space for guests, we can help you create the perfect space to suit your needs.

Granny flats are the perfect solution for aging relatives who want to maintain their independence, but need a little extra help. These small, self-contained living spaces can be attached to a main house or built as a standalone unit. Granny flats typically include a bedroom, bathroom, and kitchenette. Moreover, it can be customized to meet the needs of the occupant. Most importantly, granny flats provide a safe and comfortable place for seniors to live, while remaining close to family members. We specialize in designing and constructing these unique living spaces, and can work with you to create a custom solution for your loved one. So if you're looking for a way to provide your aging relative with the care they need, without sacrificing their independence, consider a granny flat. It might just be the perfect solution.
Granny Flat Designs
Our Building Services Include:
Granny Flats
Studio
1 bedroom Granny Flat
2 Bedroom Granny Flat
3 bedroom Granny Flat
Granny Flat Designs
We often get asked if it's hard to get approval on a granny flat: Its not! Granny flats Builders developments are encouraged in the greater Sydney area. Look through our Process to get started on your granny flat, or Contact Us today. Contact Granny Flats Builders today to learn more about our custom house Sydney.

1 Bedroom Granny Flat Sydney
Figtree

Figtree Plan

Foxwood

Foxwood Plan

Roselea

Roselea Plan

The One

The One Plan
2 Bedroom Granny Flat Sydney
Altitude

Altitude Plan

Amesbury

Amesbury Plan

Deluxe

Deluxe Plan

Greenhills

Greenhills Plan

Orion

Orion Plan

Pandora

Pandora Plan

Phoenix

Phoenix

The Apex

The Apex Plan

The Atlas

The Atlas

The Cedars

The Cedars

The Crown

The Crown Plan

The Horizon

The Horizon Plan

The Phoenician

The Phoenician Plan

The Star

The Star Plan

The Ultimate

The Ultimate Plan

Waratah

Waratah Plan
3 Bedroom Granny Flat Sydney
Madison

Madison Plan

The Parramatta

The Parramatta Plan

The Triplex

The Triplex Plan
Studio Granny Flat Sydney
Fairlawn

Fairlawn Plan

The Croft

The Croft Plan

Wentworthville

Wentworthville Plan