Residential Builder Sydney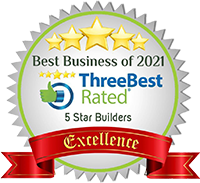 Residential Building Experts In Sydney
From an efficient multi-house complex, to a stylish duplex, all the way to your dream home – Five Star Builders can do it!. That means: working to develop your site into a unit block that best uses the space and landscape while cutting cost on your investment; designing an alternative duplex for private or shared living, and working with you to make your new house happen. We're committed to meeting your needs.
Home Builder Sydney is a premier residential builder specializing in custom homes. We believe that your home should reflect your unique style and personality. So we work closely with you to design and build a home that is truly one-of-a-kind. We are dedicated to quality craftsmanship and customer service, and our goal is to make the home building process as enjoyable and stress-free. Whether you're looking for a new home or an investment property. We can help you find the perfect property and build the home of your dreams.
Residential builder – Building your tailored vision will be seamless with no hidden costs
We know building your first home can be daunting, but we'll keep an honest and open dialogue with you while we're building your dream home. You'll have our full and undivided attention at every stage, including face to face consultations, and consistent communication.
With our attention to detail and dedication to minimising your financial burden without compromising on quality, building your tailored vision will be seamless—without the worry of hidden costs. We are also proving Granny Flat Sydney Building Services.
Residential builder- We'll give you back your time, while we complete your job for you.
We know this isn't your first build and you understand the building industry. Perhaps you want someone else to take responsibility of your project? At Five Star Builders we can be as hands on or hands off as you want. We'll give you space while we finish the job for you. But we'll always be around to give you direct attention when it's necessary and be available for contact at any time if you prefer to be more hands-on.
Our designers can work with you to turn your alternative living into a luxurious design
A duplex is a single residential building split into two private or connected units. If you're looking for something alternative to a house, but don't want the burden of living in a block of apartments. A duplex can be a great way to return investment on your mortgage, or make passive income, while maintaining privacy – and a backyard!
Our designers can work with you to turn your alternative living into a luxurious and innovative design. A modern duplex will make you the envy of all your friends.