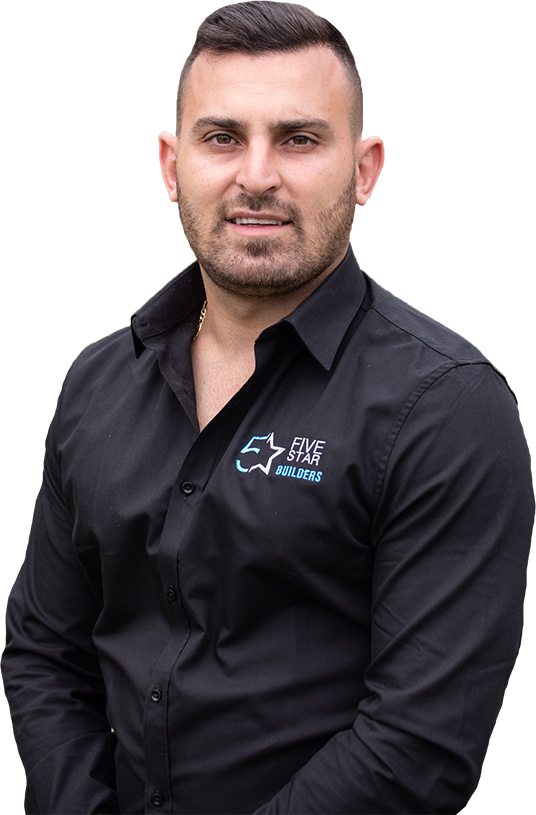 With over 10 years' experience in the Building/Construction and Real Estate industries, the company is led by Director Anthony Shalala; a qualified builder who strives upon delivering supreme customer service to clients through four key factors –
Attention to detail
Honest, clear approach / communication with clients from start to finish with the highest of work ethics
Driven by high, quality work and service
Ambition and dedication to work hard and go above and beyond to cater for the client's wants / needs
Anthony is the Director of Five Star Builders. He is also at the forefront of Operations with Co-Director and Project Manager, Sarkis Barakat also taking on the role of BDM and Sales Manager, providing quotations and negotiating contracts to suit various clientele.
With goals to be his own boss, Anthony started out in Real Estate as a Salesman; selling over 300 properties in 3 years while developing property at the same time. While gaining hands on experience in the industry, Anthony earnt himself numerous qualifications including a Diploma in Building and Construction.
This has allowed Anthony to develop the necessary skills, knowledge and expertise to develop and lead Five Star Builders – a well-known, successful and reputable company.