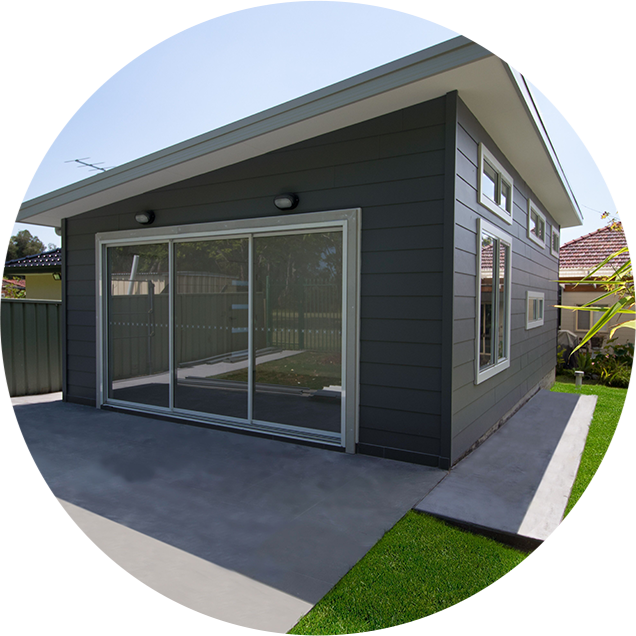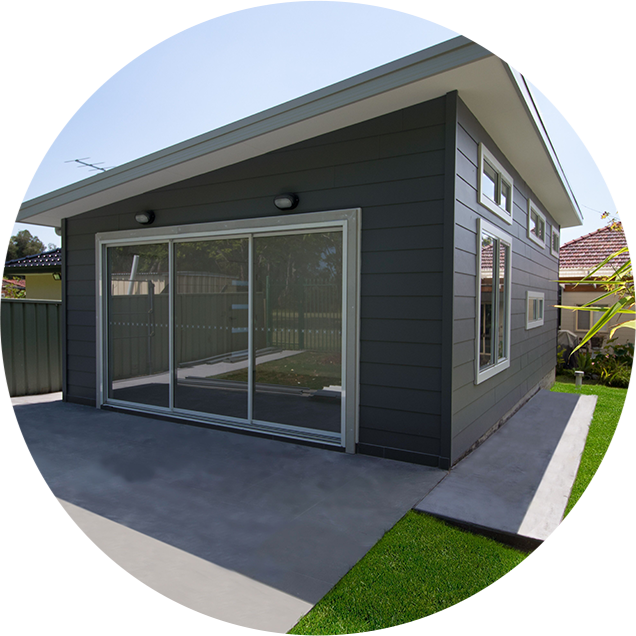 What is a Granny Flat?
A Granny Flat is a great way to make a return on your mortgage, minimise tax, or develop a passive income; it's a self-contained accommodation residing on the same property as your main home. It can be attached or standalone from the main residence. If you have a minimum 450m2, you can get started on a granny flat today.
Look through our 1 Bedroom, 2 Bedroom, or 3 Bedroom Designs. A granny flat can be a max 60m2 – plus a porch or patio – and typically takes 14-16 weeks to build.
We often get asked if it's hard to get approval on a granny flat: Its not! Granny flat developments are encouraged in the greater Sydney area. Look through Our Process to get started on your granny flat, or Contact Us today.