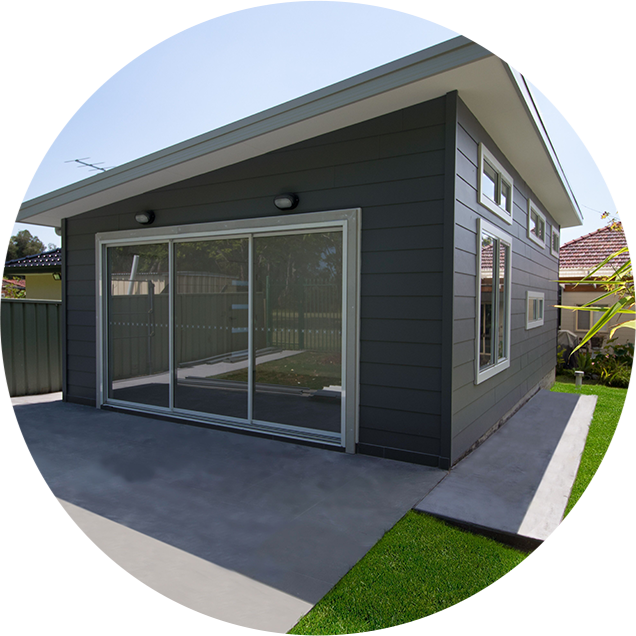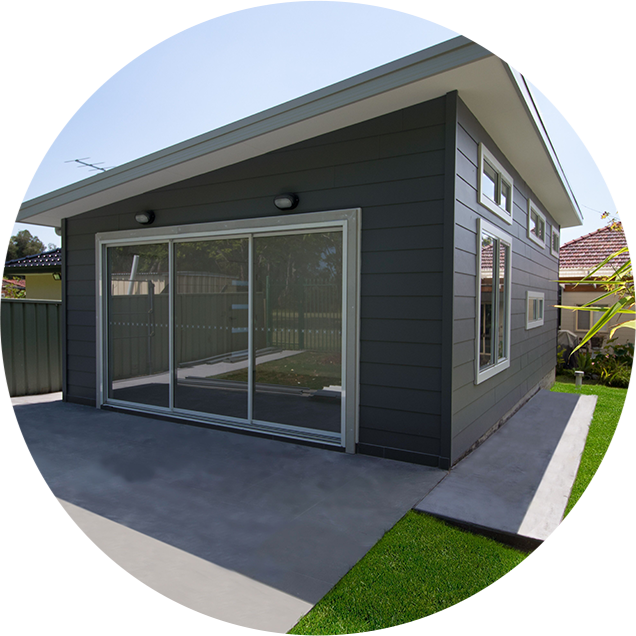 What is a Granny Flats Builders Sydney?
One of the great ways to make a return on your mortgage, minimize tax, or develop a passive income is through a granny flat Sydney; it's a self-contained accommodation residing on the same property as your main home. It can be attached or standalone from the main residence. If you have a minimum of 450m2, you can get started on a granny flat today.
Look through our 1 Bedroom, 2 Bedroom, or 3 Bedroom Designs. A granny flats Builder can be a max 60m2 – plus a porch or patio – and typically takes 14-16 weeks to build.
We often get asked if it's hard to get approval on a granny flat: Its not! Granny flats Builders developments are encouraged in the greater Sydney area. Look through Our Process to get started on your granny flat, or Contact Us today.
1 Bedroom Granny Flat Sydney
Figtree

Figtree Plan

Foxwood

Foxwood Plan

Roselea

Roselea Plan

The One

The One Plan
2 Bedroom Granny Flat Sydney
Altitude

Altitude Plan

Amesbury

Amesbury Plan

Deluxe

Deluxe Plan

Greenhills

Greenhills Plan

Orion

Orion Plan

Pandora

Pandora Plan

Phoenix

Phoenix

The Apex

The Apex Plan

The Atlas

The Atlas

The Cedars

The Cedars

The Crown

The Crown Plan

The Horizon

The Horizon Plan

The Phoenician

The Phoenician Plan

The Star

The Star Plan

The Ultimate

The Ultimate Plan

Waratah

Waratah Plan
3 Bedroom Granny Flat Sydney
Madison

Madison Plan

The Parramatta

The Parramatta Plan

The Triplex

The Triplex Plan
Studio Granny Flat Sydney
Fairlawn

Fairlawn Plan

The Croft

The Croft Plan

Wentworthville

Wentworthville Plan