Important Aspects Of a Custom Home Building Project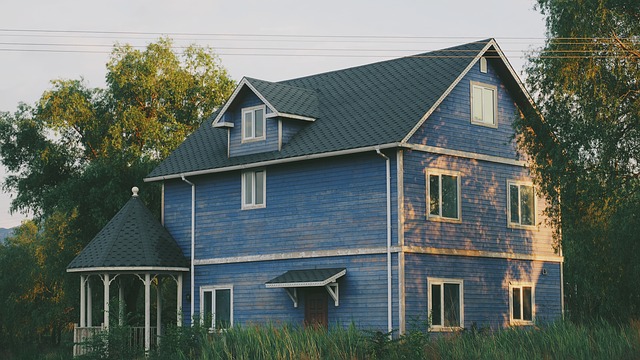 Home » Blog »
---
Whether you have decided to construct a standard starter house or a luxurious family house, there are still several aspects that have to be taken into consideration. Many hidden costs can show up during, which can be surprising. However, you ensure that you plan this process efficiently, educating yourself in the field is essential.
Construction of a new home is based on several aspects like the square footage, weather conditions, and availability of workers. It can take anywhere between 3 months to a year to build a home from scratch. The experienced and skilled builders at 5 Star Builders have stated a few things to keep in view while building your new house, such as:
1. Advance Planning
Proper planning is one of the most critical parts of the construction process. Ensure that each and every detail is planned with the utmost efficiency. You must ask yourself questions like, What kind of plumbing will be used? Where will the power points be installed? What type of layout will the rooms have?
See to it that you figure out the kind of design you want to incorporate. Google is an excellent place where you can search for images of rooms for inspiration. You can search for different design ideas for each room, and then save them on a Pinterest board. To ensure that the designers have a clear idea of what you want, you can show them these images.
2. Increase Your Budget
Although you may have factored in all the costs involved, chances are that you will still end up paying more. Many items may not be included in your final estimate. Additional charges of gas and electricity metres, gates, fences, decking, concrete for outdoor landscaping, and letterboxes are rarely ever listed.
The overall budget will likely increase by 15-25%. These last additional costs included are called finishing costs. The site preparation cost is another crucial factor that has to be taken into consideration. This cost is associated with preparing your property for construction. The application fee amount has to be factored in as well.
3. Opt For the Perfect Builder
One of the most important aspects to consider while building a house is opting for the perfect builder. Always choose a well-established and reputed builder for the job. Bear in mind that the builder you opt for will be working with you for months, which makes it crucial that you make a well-informed decision. Here are the things to look out while hiring a builder:
Past works
Price
Personality
Credentials
References
Communication Medium
Besides this, always remember to read the contract carefully and list down the things you don't fully understand.
Hire Expert Custom Home Builders
The skilled professionals at 5 Star Builders provide clients with high-quality, customised services. We will work with you closely and provide you with an upfront quote with a breakdown of all costs involved. This ensures that you don't have to deal with surprise expenses later on.
For any more information about our custom home building Sydney and other services, feel free to contact 5 Star Builders at 02 9639 3673 to discuss details about your project. You can also send us a message via this Contact Us form.