How Long Does It Take to Build A House From The Ground Up?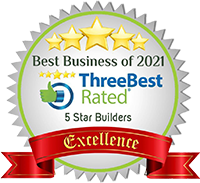 Constructing a new house involves a significant monetary commitment. Consulting a reputed home builder, you need to gain clarity about the time necessary to build your home. Remember, delays in the construction process may show up from unforeseen avenues. Often, this results in cost overhauls. Evidently, you would like to get a clear idea on how much time it takes to build a house right from scratch.
Of course, you have factors like the project complexity, nature of the land where you are constructing your home, the floor plan of the structure and other aspects affecting the construction time. All these factors have an impact on the lifeline of the building. Besides, it takes longer to develop custom homes, as compared to production homes.
Time requirements to build a house
In general, the average time required to build a house is approximately 7.7 months. While the actual process of construction lasts for 6.7 months, you need to include one more month to obtain the necessary authorizations.
When you entrust a builder to construct your home, the construction process would take lesser time due to their experience. Some property owners prefer building them on their own, where it can take up to 12.5 months.
In general, the construction of custom homes takes around 8.9 months on average.
If you collaborate with a home builder to develop a production house, it would take around 6.1 months.
Factors that may slow down the construction process
Before investing in a new home, you need to take care of certain factors, that might temporarily slow down the construction process. In certain cases, this might lead to cost overhauls to a certain extent.
1. Authorization
The time required to obtain a construction permit from the concerned authorities may significantly vary. Although it is considered to be one month as a thumb rule, you might encounter issues like disputes in the property line, easements, zoning problems and so on. Once you obtain this authorization, you can go ahead with the construction process.
2. Weather
The weather has a direct impact on the time needed to construct a new home. The reason is, both precipitation and temperature can influence the lifeline of the structure. Poor weather conditions often slow down progress. Of course, you would expect the builder to set the concrete firmly in the foundation. Even during the framing and roofing processes, poor weather conditions can result in delays. However, once the builders develop the roof, weather conditions would no longer be affecting the construction timeline.
3. Construction style
With standard design features and floor plans, it would take a lesser amount of time to complete the construction process. However, you may always go for a fancy style, or come up with new design ideas. In case you have any unique interior preference of structural choice, the construction process would demand time. The expertise of the crew also has an impact on the construction time in such cases.
It is imperative to know your requirements and preferences pertaining to the new construction precisely. This would eliminate delays significantly, ensuring a smooth and hassle-free construction process. It would be wise to reach out to an established builder for eliminating possible delays.