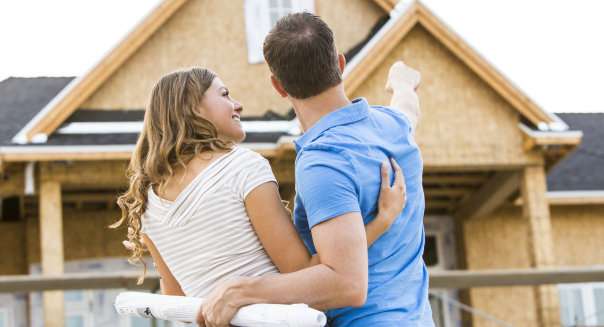 5 Things You Need To keep in Mind When Building A New Home
Building a home is like starting a whole new life and sacrificing a lot of things to make it happen. It obviously requires a huge investment and sometimes, your entire life's earnings when you want to set up your dream home. So when there is so much at stake, you really cannot be careless about it. You got to make sure nothing goes wrong while building a home and nothing interrupts your plans whatsoever. To make your home a grand success, there are five most important things that you need to keep in mind.
Look for reputed custom home builders
There are hundreds of builders in the market who are in the construction business. It is obvious that all of them will claim to be the best and market themselves to their advantage. It is important that you do not get carried away just by their advertisements and promotions. You got to do your own research and find out which custom home building companies have a good reputation in the market. Look for their registration and licensing information, review and validate their portfolio and try to find out reviews from other customers. If you have friends and family who have built their homes recently or in the last five or ten years, you can seek their advice too.
List down your expectations
Custom home building requires proper planning right from the scratch. The first step is always making a list of things that you want in your home. Make a quick list of how many bedrooms you want, a number of bathrooms, levels, facilities such as pool, garden area, portico, etc. Depending on the number of members of your family, you should be able to figure this out. It is good if you can be specific about the size of each area inside your home. Some people like their kitchens to be bigger while some like it compact. Likewise, other areas of your home and the size of your home as a whole should be taken into consideration. These details give your custom
home builders
an idea how to design the home.
Setting a budget for a home construction can be little tricky and often requires you to extend your investment with the help of loans. In this case, you are your best judge as you know how much you can really afford. Building a home requires years of savings and it may not be sufficient. So before buying a loan, think about your ability to repay and your future financial situations. You can consult a home loan expert who can recommend how much you can go for and what is your eligibility. So once you sort out how much finance you can manage for your home, you can give that figure to the custom home builders. An experienced builder will always come up with plans that best suits your budget.
When you build a home, there are chances that a situation in future might force you to sell it. So always keep that in mind and think about the factors that can help you get the best value in the market. Just because you can afford it, do not make it too luxurious that buyers might not afford it. You should get the best value and at the same time, the price should be realistic for most people, unless you are filthy rich and do not care about resale value. So make your home look good and have all the basic facilities in place. Consider the homes in your neighborhood and the kind of locality you are constructing your home in.
Keep interiors design in mind
Building a home is not just about overall structure but also what goes inside your home. You need to include the interiors aspects of your budget too. List down the kind of facilities you want inside your home, the type of kitchen equipment, lighting, bathroom fittings, flooring, paint, doors, and windows, garage space, etc. You need to decide about the things that you want to keep inside your home; like the furniture, electronics, home appliances, kids room, etc. This will help the custom home builders create design and space to accommodate all your needs.
There are many advantages of the customized home building, provided you make proper planning keeping the above factors in mind. This way, you can save a lot on the cost and make your dream home come true.