Benefits of Building A Custom Home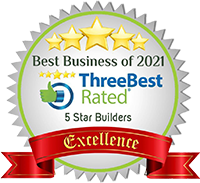 Bracing up to buy your dream home? Well, you might eventually be making one of the largest investments of your lifetime! Have you considered respecting your priorities?
Most homeowners face a dilemma over customizing their property or purchasing an existing one. Collaborating with experienced custom home builders, you can eventually craft a sanctuary, where you would be spending most of your life. Right from waking up, growing with your family and resting for a peaceful nap, you would be carrying each of these activities in your home. How about getting this property customized as per your tastes and primacies?
If you have a personalized home at the back of your mind, make sure to consult a custom home builder. Working with experienced professionals would bolster the durability and construction quality of your house.
Why should you get a custom home?
Have a look at the reasons explaining why you should go for a custom home.
1. Personalization
Home enthusiasts have different visions of the term 'home' in their minds. Through personalization, you can translate this vision to reality. Deep within, you know how the designs are to be laid out, and how each chamber should look. Working with custom home builders enables you to get your dream home constructed. On the other hand, you would have to adapt to a new home, when you purchase an already constructed one. This can have an impact on your lifestyle, mental health, and of course, happiness.
2. Quality
Getting your home personalized would warrant you of the quality of the construction. You never get to know the quality of the materials used in an existing building, unless the flaws start showing up. However, when you work with a custom home builder, you have the ultimate authority to choose the construction materials. Evidently, you get to know how long the structure would last. The professionals would guide you over the choice of the best materials that suit your budget.
3. Control your budget
One of the myths about getting your home customized is that, you would be ending up paying more. After all, personalizing your dream home may not be that expensive, provided you collaborate with a reputed builder. The professional builders would know your budget, and eventually, they can guide you over the allocation of resources over building materials and other heads. Evidently, you can take control over every aspect influencing the cost of construction.
4. Maximize the functionality
Customizing your home would enable you to optimize the functional value of the property. Particularly, you would be able to maximize the space utility, given that you are aware of the kind of lifestyle you would be leading. For instance, you might incorporate a library wall, an open floor plan, separate rooms, a staircase as per your convenience, or other elements complementing your preference and lifestyle.
A custom home bestows you with the freedom to express yourself. Personalizing your home involves painting a canvas with the colors that can brighten your lifestyle. This explains why customizing your home would be a better option, as compared to purchasing an already constructed house.